I hate New Year's. I have a friend in Malaysia who hates the Chinese New Year for the same reason I hate New Year's in the States. The freakin noise. Southerners here love firecrackers and they started at sundown and went on all night. It's not fair–I don't party or drink but I don't sleep all night and I have a headache all the next day.
Plans to have full translation of  a few pages of the happy ending of WBDS original official novelization (I think my novelization endings are better) up sometime this Spring (seriously, a final battle between Chun and Woon in which Chun has no false redemption and then Dong-soo and Woon running hand in hand in an open field? Oh my goodnesssssss!) and to have some fandom speculative essay up–the script was changed, changed, changed. I know that now. I'm so pissy about it, and ha, you know me. WordPress is for ranting. I need to calm down and give a more reasonable review with sourced material from my school-marmy perspective, though.
It seems many of you liked your holiday gift of the last chapter. LOL. I had to change the story rating, but I'm not sorry. I have the story plotted out, and it's still going the way I want unless someone else pipes up and twists my arm for favors. I'm easily persuaded by candies and art. I'm serious.
So I wrote the new chapter.
Summary:
Woon's perspective this time. It seems that Dong-soo's interactions with Seo-jun in the future result in confusing the original timeline. Woon's battle with Chun is very different now.
The Water Clock Mission Chapter Eight: Don't Interfere, Baek Dong-soo
And I drew some arts over the holidays. I also practiced Korean but promptly forgot everything I learned.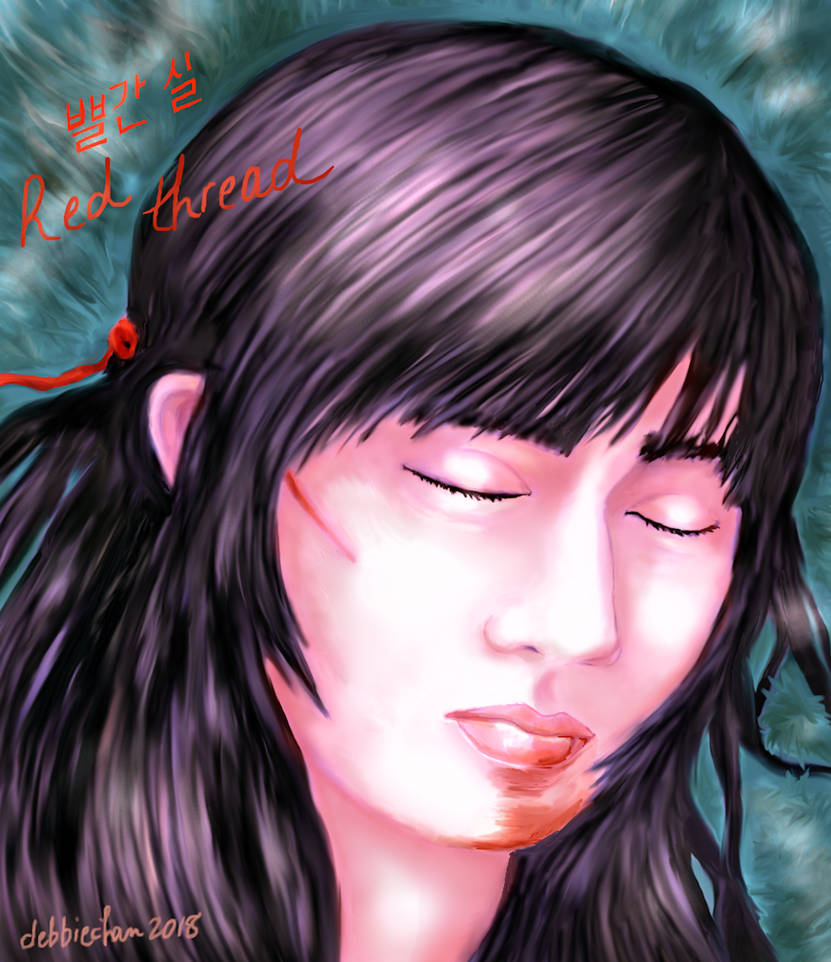 Dead Woonie. Sorry.  I wasn't happy over the holidays.
Then I remembered I was the plushie good-will ambassador of fandom and drew him alive.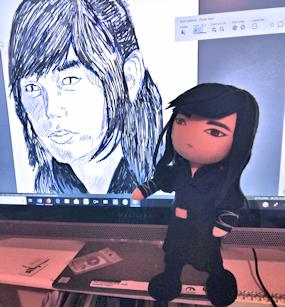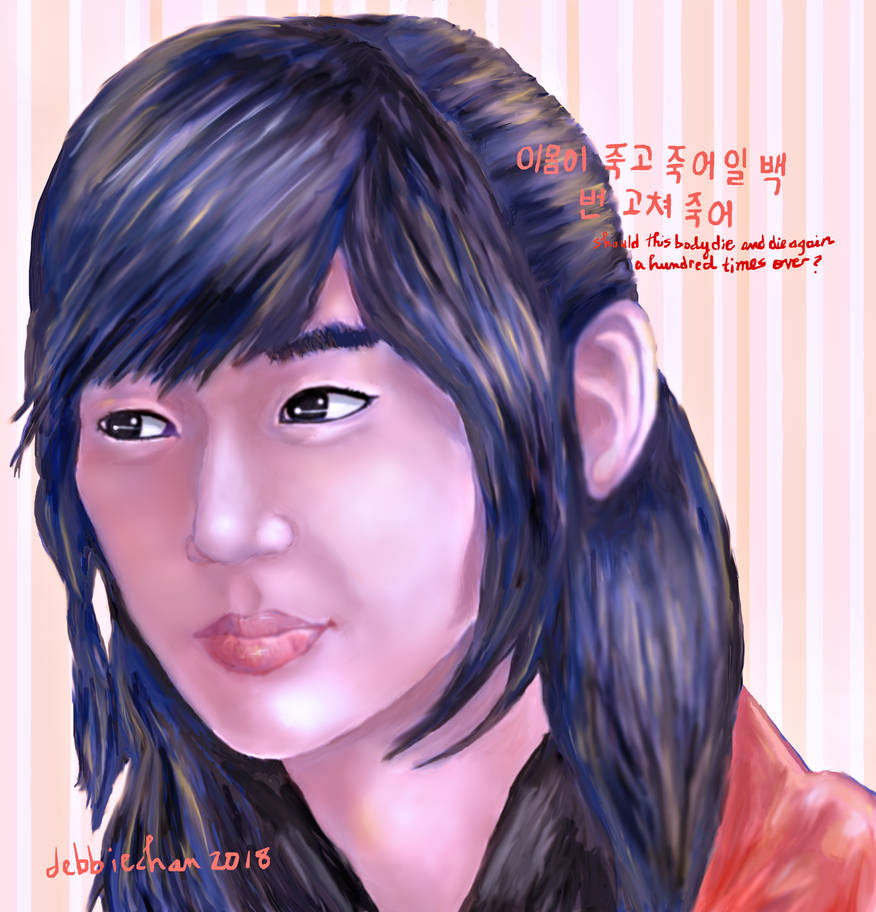 The poem is by a Korean martyr of 14th century. 이몸이 죽고 죽어 일백 번 고쳐 죽어
Should this body die and die again a hundred times over. Because I can't help myself with poetry. I studied it and it's my thing. I am compelled to save Woon over and over, because even if I can't burn the bad ending of WBDS (or all the dumb plotholes), I can write over it so the ending is less visible–less clear–from my compulsive marks all over it.
A cheery Yoo Seung-ho. I'm not enjoying his new drama, My Strange Hero. I think the call-outs to Yeo Woon were so obvious, I got miffed. Then I got bored because most rom coms bore me. YSH isn't Woon. I like him bunches but he isn't Woon.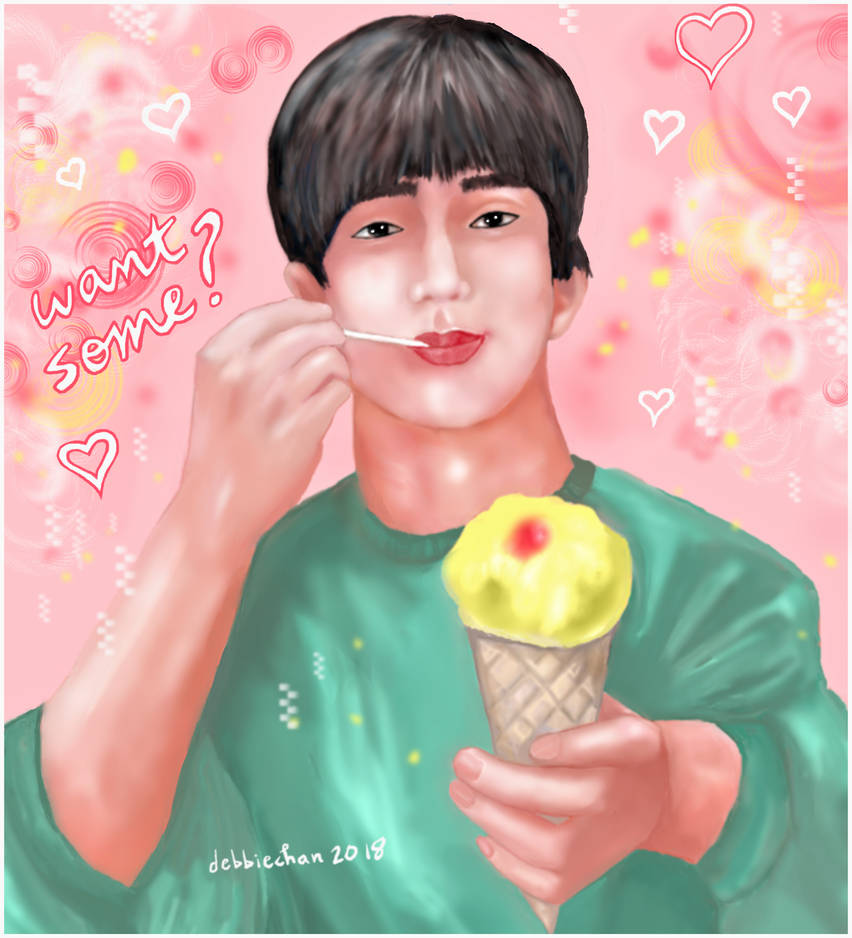 And a drawing for a dear friend I actually like. Except Woon's bird has chicken feet. But I like the concept. Woon was represented by his dove, a prisoner in a cage in Heuksa Chorong. Chun's bird was a falcon, a bird of prey. But even after Chun's death, Woon was trapped. He tried so hard to free himself, even bringing down men of incredible power, saving lives everywhere, but his pure self was alone in a cage.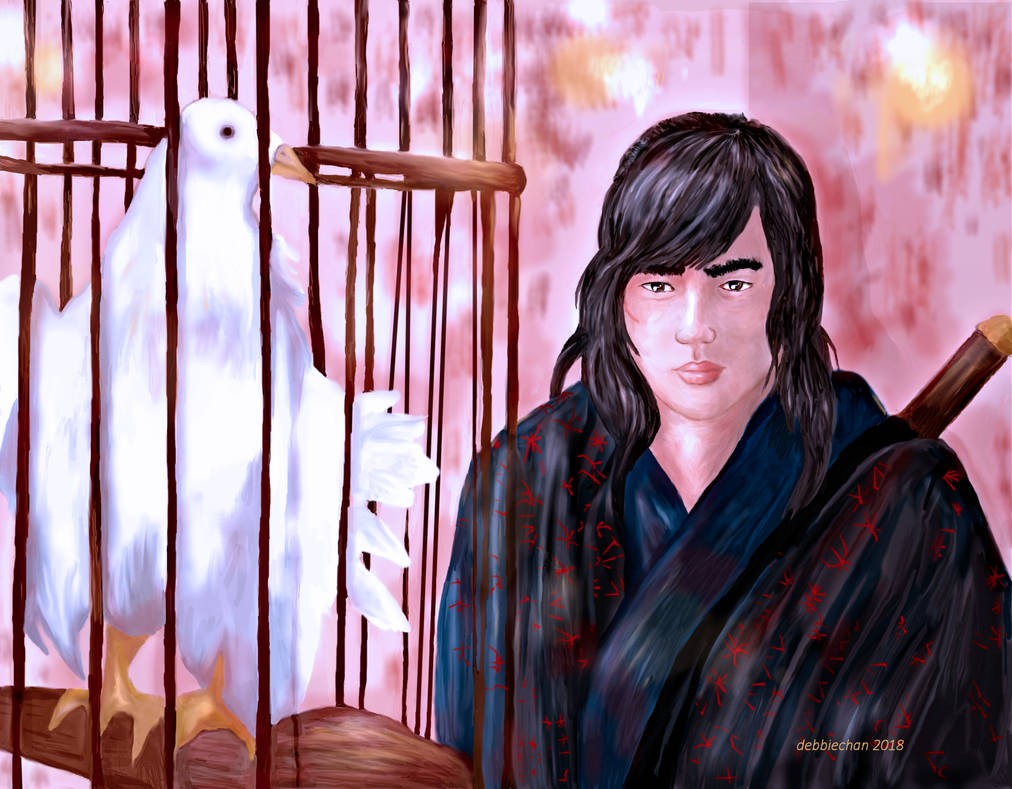 Happy 2019.  I have so many phone-calls to catch up on. Government people don't seem to do anything from Christmas until January 3rd even though they're supposed to. I'm hitting the ground running, but I will have more time in coming months for fandom stuffs.